ThevoMulti - The Multifunctional Chair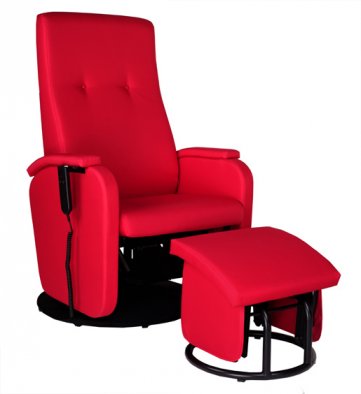 Components

Fabric

The breathable fabric can be wiped clean and disinfected. It is moisture-resistant and fire-retardant

Dynamic Backrest with MiS Micro-Stimulation®

The patented MiS Micro-Stimulation® stabilizes and mobilizes you at the same time, supporting movement
and relaxation.

Relax and Lift Function

Whether you rest, sit upright, sit a little higher or stand – it is esasy to get into the desired position with the simple push of a button.

Unique Rotation

Conveniently participate in activities without the need to reposition the chair. For safety, the rotation locks automatically during the stand-up process.

Convenient Hand , Control and Holder

Move easily from resting to stand-up position with the push of a button. The convenient hand control holder offers additional space for beverages or a newspaper.

Foot stool (accessory)

As you adjust the backrest, the foot stool moves with you automatically.
"Maintain your Independence. Increase your Mobility."
The chair enables you to relax and take part in your daily surroundings. Gain independence and better quality of life with 360 degree rotation and the integrated lift function.
The Multi-Tasker
Increased independence and quality of life due to the comfortable 360° degree rotation and positioning
Optimal support for standing up safely
MiS Micro-Stimulation® offers relaxing support and movement at the same time
Reduces demands on caregivers
Meets high quality standards
Back